Commercial Green Cleaning Products
Commercial Green Cleaning Services Albany, Schenectady, Saratoga Springs
S&L Cleaning Service is committed to using safe, commercial green cleaning products. Why? Because you see additional benefits with products that work better than traditional cleaners. The products we use are better for the surfaces we clean, excellent for the environment, and healthier for you.
We are leading the way by using commercial Hydrogen Peroxide Cleaning Products. They provide a practical reduced-toxicity alternative to conventional janitorial cleaning systems, and include products that are EPA certified MRSA systems, for fighting bacteria that is resistant to standard antibiotic treatment.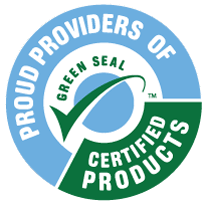 Our commercial green cleaning products are:
Green Seal Certified
EPA Certified
NSF Registered
Healthy School Recommended
Approved by the Carpet and Rug Institute
Wool Safe Approved
Green Certification
GREEN CERTIFICATION
We are proud to be providers of Green Seal Certified Products. Green Seal is the mark of Environmental Responsibility.
Call us today at 518.605.9024 for more information on our green commercial cleaning products and services! Albany, Schenectady, Saratoga Springs offices, medical facilities and commercial building clients enjoy a cleaner, safer environment for staff and customers.
Get A Free Cleaning Estimate